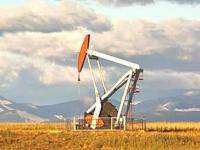 Black Stallion Oil & Gas, Inc. has appointed Geologist Michael L. Pinnell, who began his career with Exxon 45 years ago, to the Company's Team as VP Exploration. The company also announces the appointment of Geologists Irving J. Prentice and Case Lewis to Black Stallion's Advisory Board.
Black Stallion's CEO, George Drazenovic, commented: "We welcome Mr. Pinnell, Mr. Prentice and Mr. Lewis to the Black Stallion Oil & Gas team. Together, they represent over 90 years of industry experience that we will draw on extensively as we move forward with our development plans for the sizeable Woodrow Prospect in the Alberta Basin Bakken."
Michael Pinnell represents over 45 years experience as a Geologist, with an extensive background as a well site geologist and consultant providing acreage and prospect evaluation. As a presenter of 20+ major papers on oil and gas exploration at AAPG, geological societies, universities and other geologic venues, his focus has been on a multidisciplinary approach to identifying large commercial reserves in new oil and gas exploration provinces.