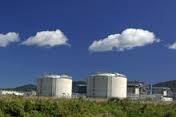 Gran Tierra Energy Inc. has completed the acquisition of all of the issued and outstanding common shares of Petroamerica (Petroamerica Shares) (being 108,888,215 Petroamerica Shares) by way of plan of arrangement under the provisions of the Business Corporations Act (Alberta) (the "Acquisition").
Under the terms of the Acquisition, shareholders of Petroamerica exchanged each of their Petroamerica Shares for: (a) cash in the amount of C$1.33; (b) 0.4 of a share of common stock of Gran Tierra ("Gran Tierra Shares"); or (c) a combination thereof.
Gran Tierra paid an aggregate of approximately $69.8 million (C$99.4 million) and issued an aggregate of 13,656,719 Gran Tierra Shares to the shareholders of Petroamerica, and assumed Petroamerica's working capital surplus of approximately $26.0 million after accounting for severance and transaction costs, in connection with the Acquisition.