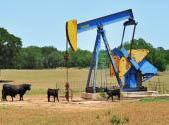 Canamax Energy Ltd. is pleased to announce the results from its recent drilling program at its Greater Grimshaw area. This area encompasses properties at Flood Lake, Grimshaw and Grande Prairie.
In its Flood Lake property, the Company successfully drilled and completed one horizontal and six vertical wells and re-entered and completed a previously unstimulated horizontal well. The newly drilled horizontal well was completed in the Montney B zone utilizing new completion techniques used for the first time in this area, which included an increased number of frac stages and reduced proppant volumes per stage.
The horizontal well recorded an initial 30-day production rate of 247 bbl/day of Montney oil plus an additional 136 mcf/d of solution gas (total of 270 boe/d). These production results exceed the Company's expected IP30 type curve of 125 bbl/day of oil for horizontal wells targeting the Montney A and B zones in the Greater Grimshaw area.