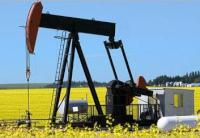 Sintana Energy Inc. is pleased to report that the Manati Blanco-1 exploration well, located on Colombia Block VMM-37, has been successfully drilled and cased through multiple tight oil formations to a measured depth of approximately 14,500'.
The Manati Blanco-1 vertical well commenced drilling on April 27, 2015. Its primary targets were the Cretaceous age La Luna and Tablazo/Paja tight oil formations. The well drilled through a gross total of approximately 2,600 feet in the La Luna, and approximately 500 feet gross in the Tablazo/Paja.
Data analysis and additional studies are underway to evaluate the possible resource potential of this Block.
Sintana's CEO, Doug Manner, commented, 'The safe and successful completion of Manati Blanco-1 drilling operations is a major milestone for Sintana in this initial exploration phase of the VMM-37 work program.'