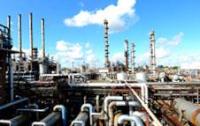 UK's Cape plc has secured a contract with Samsung Heavy Industries (SHI) in South Korea for the installation of insulation to the Cryogenic Pipework on the Process Topside on Shell's Prelude Floating Liquefied Natural Gas (FLNG) facility.
The Prelude FLNG facility is a global project with the key location for fabrication being in Geoje, South Korea. SHI's shipyard is where the substructure and topsides are currently under construction and is one of the few dry docks in the world large enough to undertake the fabrication.
Once complete, the Prelude FLNG facility will be moored 295 miles (475 kilometers) north-east of Broome in Western Australia. The Prelude FLNG facility is 1,601 feet (488 meters) long, 243 feet (74 meters) wide and along with its contents, will weigh around 600,000 tons. It will be the largest floating offshore facility in the world.