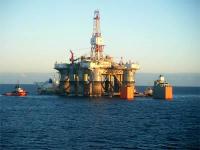 Cue Energy Resources Limited advises that the Naga Selatan-2 well (NS-2) has discovered oil and is currently being suspended to allow for future production testing. The well has safely reached TD at a depth of 1170 ft.
NS-2, the first well to be drilled by Cue as Operator, is located onshore within the Mahakam Hilir PSC (Cue 100% and Operator) in the Kutai Basin, East Kalimantan, Indonesia.
The well was designed to test a shallow anticlinal closure with potential hydrocarbons very near the surface. The model was validated early on by gas shows from 300-315 ft, but this interval was not logged due to operational constraints.