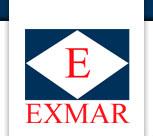 EXMAR NV has entered into a binding Term Sheet with Swan Energy Limited (Swan) for the joint development and operation of the Jafrabad liquefied natural gas (LNG) Port project, to be located in the State of Gujarat, India.
The Jafrabad LNG Port will be a 5 million tons per annum (Mtpa) LNG receiving terminal, with one jetty-moored Floating, Storage and Regasification Unit (FSRU). The two partners have the firm intention to expand the terminal to 10 Mtpa, through the deployment of a second FSRU.
Swan secured all necessary permitting for the project and the concession agreement is ready for execution. The parties are in negotiation with engineering, production and construction (EPC) contractors for the breakwater, jetties, topsides and onshore receiving facilities.