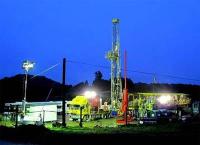 Mosman Oil and Gas Limited has applied for and received a 12 month Suspension and Extension approval from the Department of Mines and Energy of the Northern Territory Government for EP145 in the Amadeus Basin in Australia.
The Amadeus Basin Projects comprise three projects, two 100% owned granted permits, of which one is EP145 and the other is EP156 and it also includes one application, EPA155.
Mosman applied for the 12 month Suspension of Permit Conditions and Extension of the Term of Petroleum Exploration Permit - EP145 in order to enable the team to plan the next phase of exploration and continues to review its priorities for next year.