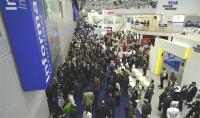 Technological advancement is crucial to ensure offshore exploration is optimised. Regional industry players are still announcing new offshore discoveries and inking new drilling contracts to manage production and assets effectively.
The Offshore Technology Conference Asia (OTC Asia) - which will be held for the second time from 22-25 March 2016 in Kuala Lumpur, Malaysia - has announced the five technologies that will receive the prestigious Spotlight on New TechnologySM Award. The awards will be presented at 1530 hours on Wednesday, 23 March at the Kuala Lumpur Convention Centre.
New at OTC Asia, the Spotlight on New TechnologySM Awards – an exclusive programme for OTC Asia exhibitors – recognise the latest and most advanced hardware and software technologies that are propelling the industry into the future. This programme is a hallmark of Offshore Technology Conference's (OTC) events worldwide, with only 20 Spotlight Awards presented each year.