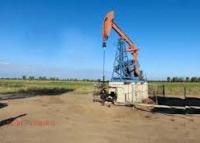 RH Petrogas Limited says that its wholly owned subsidiary Petrogas (Basin) Ltd. (PBL) has assumed the rights to operate the Kepala Burung Production Sharing Contract (the Basin PSC) in Indonesia from PetroChina International (Bermuda) Ltd (PetroChina).
Transition of the operatorship started in October 2015 and PBL has taken over as operator officially on Jan. 1, 2016. The Basin PSC currently produces approximately 3,700 barrels of oil equivalent per day net to the Group's working interest.
Since acquiring its interests in the Basin PSC in 2010, the Group has participated and contributed actively to the technical evaluation and operations of the block as a non-operating partner.