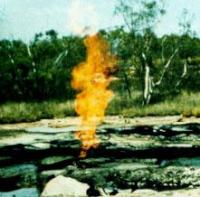 Armour Energy Limited has released its Target's Statement in response to WestSide Corporation Limited's (WestSide) conditional takeover Offer of $0.0861 (AUD 0.12) per share (Offer).
The Target's Statement recommends Armour shareholders reject WestSide's current inadequate Offer. The Directors of Armour advise that the Independent Expert's Report (IER) has concluded that the Offer is not fair and not reasonable, with a valuation for Armour in the range of $0.158 (AUD 0.22) to $0.2657 (AUD 0.37) per share.
The IER was prepared by BDO Corporate Finance (Qld) Limited. Armour Directors and certain shareholders, that own or control 29.51 percent of Armour shares, do not intend as at the date of the Target's Statement to accept WestSide's current Offer (however reserve the right to do so in the case of an increase in the Offer Price).