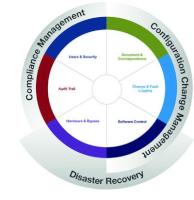 Asset Guardian Solutions Ltd (AGSL), which specialises in protecting companies' process control software assets, has landed another contract to support an oil and gas supermajor in Perth, Western Australia.
The contract is the second to be awarded by this operator in Australia to AGSL in the last 12 months.
Once again, AGSL will provide the Asset Guardian toolset, which provides a secure repository to store back-up software files and associated data, allowing them to be easily accessed in the event of a software-related production system failure. Asset Guardian will also manage all process software configuration changes.