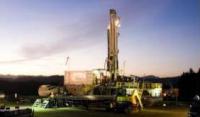 Comet Ridge Limited reveals that the Mahalo 7 horizontal well is being produced in combination with the Mahalo 6 vertical intercept well, via the pump in Mahalo 6.
Since the time of the last operational update in mid-December, the pump speed has been held largely constant while the gas rate has continued to steadily increase over this time. The gas rate has now passed 361,000 scf/d (standard cubic feet per day) and continues to increase.
The Production Operator is now implementing a gradual decrease in separator pressure in several stages, before starting up the vertical wells, one at a time, which is likely to commence around the end of this month.