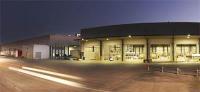 Matrix Composites & Engineering Ltd. has signed an exclusive worldwide licensing agreement with AMOG for the commercialization of the Longitudinally Grooved Suppression (LGS) system (the Agreement).
The Agreement has an initial five-year term, with an option for Matrix to extend for a further five years.
LGS displaces competitors through its disruptive, Australian-developed and patent-protected technology that reduces drag and vortex induced vibration (VIV) on tubular structures when exposed to ocean currents. This means floating drill rigs and platforms can continue operations under high ocean current conditions, providing producers with increased production and improved operating efficiencies due to less downtime.