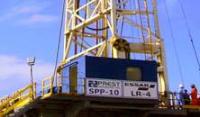 The Board of Oilex Ltd is very pleased to announce the appointment of Brad Lingo as an Independent Non-Executive Director.
Mr Lingo has over 30 years' experience in a diverse range of oil and gas leadership roles, including business development, new ventures, mergers and acquisitions and corporate finance.
Mr Lingo's career to date has seen him work with Tenneco Energy and El Paso Corporation in the US and Australia, the Commonwealth Bank of Australia, Managing Director & CEO of Drillsearch Energy Limited for 6 years and his current role of Managing Director & CEO of Elk Petroleum Limited.