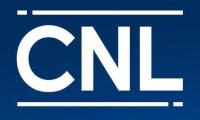 CNL Software will be presenting its IPSecurityCenterTM PSIM solution at the biennial International Security National Resilience Exhibition & Conference (ISNR) in Abu Dhabi, 2016.
It comes at a time when CNL Software increases its commitment to the Middle East region, with the addition of senior operations, technical and development staff to its team in Abu Dhabi.
At the last ISNR show in 2014, CNL Software announced its intentions to open a local office and Centre of Excellence in Abu Dhabi.