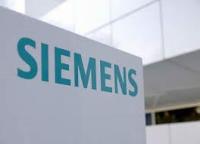 Siemens has signed far-reaching agreements with the Iranian MAPNA Group to strengthen their co-operation in order to modernise the energy infrastructure in Iran. First, under a license agreement, MAPNA will acquire technological knowhow to manufacture Siemens F-class gas turbines in Iran. The parties will cooperate to deliver more than 20 gas turbines and associated generators over the next decade. Then, as a first project under the license agreement, both companies signed a contract for the Bandar Abbas power plant for which Siemens will deliver two F class gas turbines and generators. The first unit will be shipped to Iran shortly.
Moreover, Siemens and MAPNA signed a Memorandum of Understanding (MoU) to jointly develop the roadmap for the extension and optimisation of the overall Iranian power and electrification system. This includes not only power generation, power transmission and distribution topics, but will also provide necessary solutions including EPC (engineering, procurement and construction) as well as financing options.
"With these important agreements we reinstall the long-term energy partnership between MAPNA and Siemens," says Joe Kaeser, CEO of Siemens AG. "Our comprehensive portfolio and reliable expertise in power generation, energy management and efficiency as well as in oil and gas, will help the Iranian people to develop a sustainable, affordable and modern electrification system to support the country's economic and social development."
The contracts and the MoU were signed in the presence of Joe Kaeser, Dr. Abbas Aliabadi, CEO of MAPNA Group, and witnessed by the German Federal Minister of Economic Affairs and Energy, Sigmar Gabriel and the Iranian Energy Minister, Hamid Chitchian.