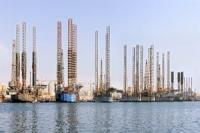 Lamprell announces the following change to the senior management of the Company. Mr Niall O'Connell has been promoted to the role of Chief Operating Officer with immediate effect. Mr O'Connell joined the Group in April 2013 as Vice-President (Projects) and, since October 2014, has been in the role of Vice President and General Manager (New build jackup rigs).
Mr O'Connell has 20 years of experience in the sector, having spent seven years at KBR with a focus on LNG projects, and prior to this 12 years at Cape Industrial Services in a number of international roles. He has more than ten years' experience working in the Middle East, with a proven track-record of project delivery with high standards of quality, safety and profitability.
In the role of Chief Operating Officer, Mr O'Connell will report to James Moffat, CEO, with responsibility for supervising overall operational performance, including organisational efficiencies, competitive positioning, implementation of process and productivity improvements, project delivery and resource management.