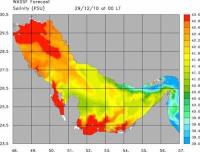 Unique System FZE has been appointed as an authorized partner of NKUA for the Middle East region for Atmospheric Modeling and Weather Forecasting Group activities.
The National and Kapodistrian University of Athens (NKUA) is the oldest (Established 1836) and biggest University of Greece. The Atmospheric Modeling and Weather Forecasting Group (AM&WFG) is part of Faculty of Physics and the Institute of Accelerating Systems and Applications (IASA) of NKUA.
The research activities of the group are related to atmospheric physics and chemistry, renewable energy, sea state and wave modeling and regional climate. The main focus is in atmospheric, energy and wave model development and applications.
Other activities include various applications related to energy production and management (wind energy, load forecasting), services related to weather and wave forecasting, optimal ship routing and safety. The AM&WFG is active in the Arabian Peninsula and Gulf Region by providing software and operational services (weather, wave, sea-current, tidal and air pollution) to various clients for more than a decade now.