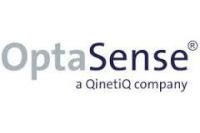 OptaSense has signed an agency agreement with Abu Dhabi's Gulf Automation Services and Oilfield Supplies (GASOS). The agreement has been registered with the UAE Ministry of Economy.
The contract marks a significant milestone in OptaSense's Middle East business strategy and covers the Abu Dhabi oil and gas market, represented by the Abu Dhabi National Oil Company (ADNOC) group of companies, which focus on the oil and gas production cycle from exploration and production to processing and distribution.
Under the agreement with GASOS, upstream activity including well completion, production and evaluation will be covered by OptaSense's Oil Field Services division. Downstream activity, primarily focusing on pipeline integrity monitoring, will be supported by OptaSense's Infrastructure Security Monitoring division.