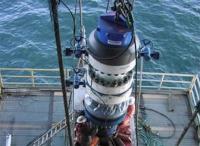 Plexus Holdings PLC has been awarded a contract with new customer Masirah Oil Limited ('Masirah'), the Oman branch of the BVI based company and majority owned technology driven oil and gas company REX International Holdings Limited.
The new contract will see Plexus supply its POS-GRIP Tersus Mudline equipment and 10,000psi adjustable rental exploration wellhead to Masirah for oil exploration offshore Oman.
This contract represents a new country in a new region for Plexus and supports the Company's declared global expansion strategy which now sees Plexus operating in Asia, Oceania, EMEA and the North Sea delivering the safest, most cost effective and technically superior wellhead solutions for the oil and gas industry.