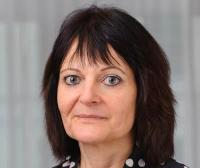 How fit for purpose are the practices and technologies we employ in our industry? asks the International Marine Contractors Association (IMCA) in launching the programme for the 19th IMCA Annual Seminar.
This year's event, being held 27-28 October in Abu Dhabi, has the theme 'A Health Check for the Marine Contracting Industry' and will see speakers tackling topics such as: the challenge of adding value not cost; the latest operational and technological advances – in the fields of marine, diving, ROV and offshore survey; and discuss the need to get back to basics to operate safely and efficiently in difficult economic times. The full programme is available online, and registration is now open at www.imca-int.com/events/annual-seminar-2015.
"Our Annual Seminar provides an opportunity to join those at the forefront of the marine contracting industry from around the globe," explains IMCA's technical Director and Acting Chief Executive, Jane Bugler. "It is largely attended by (but not limited to) those in operational management and QHSE roles for contractors, oil companies and suppliers involved in offshore operations.