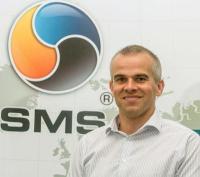 Oil and gas services company, SMS, is eyeing growth opportunities in the Middle East market as it prepares to showcase its solutions at ADIPEC, in Abu Dhabi next week.
The company have been invited to exhibit and present at the conference by the global petroleum and chemical enterprise, Saudi Aramco, at their Innovation Zone this year. SMS is one of three companies for the UK to be invited to the stand.
The exhibition is part of SMS's plan for international growth and is being supported by Scottish Development International (SDI) as part of its Middle East Market Research Project. SDI is the international arm for Scottish Enterprise agencies, helping companies trade and operate into global markets.