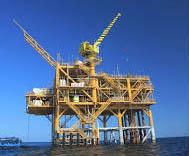 Dragon Oil issues the following trading statement, which includes an operational update and financial highlights for the six months' period ended 30 June 2015. All information referred to in this update is unaudited and subject to further review.
Key operational highlights •Average gross production rate of approximately 92,060 barrels of oil per day ('bopd') in 1H 2015 compared to 73,440 bopd in 1H 2014; •Average gross production for June 2015 was 98,890 bopd (June 2014: 76,100 bopd); •Gross production rate of 100,658 bopd achieved on 9 June 2015; •Six wells were completed from 1 January 2015 to-date.
Key financial highlights •Capital expenditure on infrastructure, drilling and exploration assets amounted to US$313 million for 1H 2015 (1H 2014: US$313 million); •Group's cash balance (net of abandonment and decommissioning funds) as at 30 June 2015 was US$1,856 million (31 December 2014: US$1,975 million).