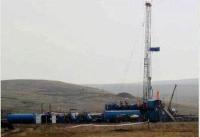 Frontera Resources Corporation has appointed Zaza Mamulaishvili to the board as an executive director of the Company with immediate effect.
Mr Mamulaishvili is a co-founder of Frontera Resources Corporation and currently serves as President of the Company. Since the Company's founding in 1997, Mr Mamulaishvili has been General Director of Frontera's business in the Greater Black Sea region where he managed the Company's initial growth.
Before co-founding the Company, from 1991 to 1997, Mr Mamulaishvili was founder and President of a privately held company, MTA Ltd, an exporter of Eastern European crude oil and metals to the international market.
During this time, he was also founder and chief executive of METEX, a privately held company that focused on metals trading in Russia, Ukraine and European countries. Between 2001 and 2003, Mr Mamulaishvili was the President of the American Chamber of Commerce in Georgia. Mr Mamulaishvili holds a medical degree from Tbilisi State Medical University.