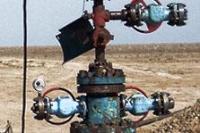 Roxi Petroleum says that the licence for its flagship BNG Contract Area has been successfully renewed for a further period of 3 years ending on 7 June 2018.
The main focus of activity during the period of the renewed licence will be to prove up the greatest amount of reserves consistent with avoiding unnecessary dilution to Roxi shareholders (the 'Estimation Phase').
During the Estimation Phase oil produced will be sold at domestic Kazakh prices. Thereafter, subject to the findings of the Estimation Phase, Roxi intends to cease exploration activities at BNG and produce oil to be sold at international prices.
Clive Carver, Chairman said,'During the three year extension period we will use the next three years to maximise the reserves at BNG by continued drilling and independent assessment.'