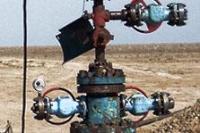 Roxi is pleased to further update the market with news of progress at its flagship BNG together with updates on the Sale of Galaz and the proposed BOCO investment.
Deep Wells
Deep Well A5
The well was spudded in July 2013 and drilled to a total depth of 4,442 meters with casing set to a depth of 4,077 meters to allow open hole testing. Core sampling revealed the existence of a gross oil-bearing interval of at least 105 meters from 4,332 meters to at least 4,437 meters.
In February 2015, we announced that the major part of coil tubing had been removed from the well. The 50 meters of coil tubing remaining in the well, which still contained drilling fluids, was trapped at a depth of 2,996 meters with a metallic object believed to have been dropped during the clean-up works.
The blockage at Deep Well A5 has now been cleared. Pressure in the well has returned to levels encountered when it was originally drilled and the 30-day well test is set to commence following the delivery on site of additional pipes.