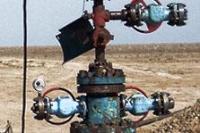 Roxi, the Central Asian oil and gas company with a focus on Kazakhstan, is pleased to further update the market with news of progress at its flagship BNG asset.
BNG Operational Update
The BNG Contract Area is located in the west of Kazakhstan, 40 kilometers southeast of Tengiz on the edge of the Mangistau Oblast, covering an area of 1,561 square kilometers, of which 1,376 square kilometers has 3D seismic coverage acquired in 2009 and 2010.
Roxi has a 58.41 per cent interest in the BNG Contract Area.
Deep Wells
Deep Well A5
As previously announced the high well pressure has resulted in a blockage in the drill pipes and the drill pipes becoming stuck at a depth of 3,517 meters. This has prevented the commencement of a 30-day flow test. Also as previously announced at the bottom of the well remains a stuck pipe, which Roxi plans to recover.
Following previously unsuccessful attempts to remove the blockage in the drill pipes Roxi is now working to clear the blockage by retrieving the entire drill string.
Of the 46 lengths of drill pipe trapped on 4 April 2015, to date 26 have been removed from the well using the specialist equipment. Each link is 9 meters in length. Work continues to free the remaining 20 lengths of drill pipe in the well.
Once this has been accomplished the 30-day well test is set to commence.