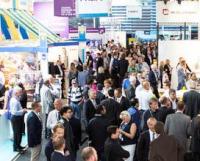 ONS 2014 has exceeded our expectations, says President and CEO of ONS Leif Johan Sevland referring both to record high participation and the broad support on the event's theme "Changes".
We have succeeded in creating a forum for discussion on future solutions. The conference has been revitalised. Top presenteres from all over the world has shared their insight more freely and braver than ever before. We are also very pleased with the new venues for the exibition and the increasing support for ONS' comprehensive system for free public transportation, Sevland says.

There is always room for improvement, but today we are grateful and happy that ONS 2014 has been such a success.