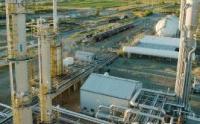 AltaGas Ltd. has closed its previously announced public offering of 8,000,000 Cumulative Redeemable 5-Year Minimum Rate Reset Preferred Shares, Series I (the "Series I Preferred Shares"), at a price of $25.00 per Series I Preferred Share (the Offering) for aggregate gross proceeds of $200 million.
The Offering was first announced on November 12, 2015 when AltaGas entered into an agreement with a syndicate of underwriters co-led by RBC Capital Markets, BMO Capital Markets and Scotiabank.
Net proceeds will be used to reduce outstanding indebtedness and for general corporate purposes.