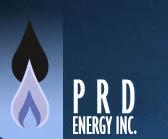 PRD Energy Inc. announces the filing of its financial statements as at and for the three and nine months ended September 30, 2015, and provides an update on the Company's activities.
Impairment
In Germany, the Company and its subsidiaries have completed the termination of its farm-in arrangements of the Boerger asset and the relinquishment of all of their licenses to the relevant state authorities in Germany. As a result of the foregoing, the Company incurred an impairment expense on its exploration and evaluation assets of $13.2 million for the nine months ended September 30, 2015 and has no remaining carrying value attributed to such assets.
The Company has appointed a formal liquidator to complete the liquidation and dissolution of the Company's German subsidiaries which the Company expects will be completed in October 2016.