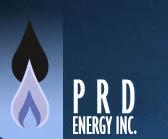 PRD Energy Inc. announces filing of its financial statements as at and for the year ended December 31, 2014, and provides an operational update on activities to date as well as an outlook for the remainder of 2015.
Impact of Volatile Oil Prices
The Company has reviewed its near term project portfolio and based on its analysis intends to proceed with the development of Boerger, Volkensen and Sittensen West. These projects remain economic, but not as robust as previously expected given the substantial decline in oil prices. The Company continues to review its budgets based on the outlook for commodity prices, permitting progress over its plays in Germany and other opportunities with the objective of maintaining a high degree of operational flexibility.
In the current lower oil price environment, management believes it is prudent to conserve capital and high grade its prospects. As such, it has reduced its land base from 2,413,300 net acres to 851,300 net acres, retaining its most promising exploration and development prospects and allowing the Company to focus on advancing the development of these assets and minimize expenditures on field duties and reduced work commitments.