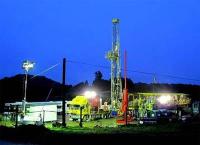 Mosman Oil and Gas Limited declares an update on the proposed acquisition of the South Taranaki Energy Project in New Zealand from Origin Energy Limited and on operations at Murchison.
In relation to the STEP Acquisition, the Board has determined that while STEP remains a good asset with long term development potential, the STEP Acquisition no longer meets Mosman's investment criteria at current oil and gas prices and the Sale and Purchase Agreement has been cancelled.
Origin has agreed to repay the deposit of NZD500,000 which will be transferred back to Mosman shortly. The joint venture arrangement with High Peak Royalties Limited will be terminated; and the Ridge Royalty Limited royalty agreement will not proceed.