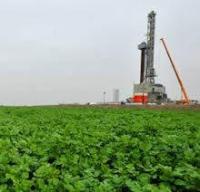 The Board of San Leon notes that an offer period under the Irish Takeover Panel Act, 1997, Takeover Rules, 2013 in relation to San Leon commenced with effect from its announcement dated 24 August 2015.
The Board of San Leon confirms however that the potential offeror has not made an offer for San Leon and the potential offeror has terminated all discussions with the Board of San Leon in relation to the possible offer.
The disclosure table on the Irish Takeover Panel's website will be amended by removing San Leon from the table, if and when the Irish Takeover Panel confirms that the offer period has been terminated.