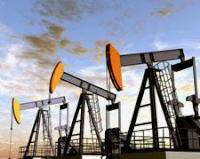 Horizon Oil advised on 2 October 2013 that data from logs and pressure measurements had confirmed a significant gas/condensate discovery in the primary target Elevala Sandstone in the Tingu-1 exploration well. The well encountered a gas water contact in that reservoir consistent with that in the Elevala accumulation to the southeast, implying a connected field of considerable size.
Data from the Toro Formation underlying the Elevala Sandstone indicate that a possible gas column also exists in that reservoir up-dip from the Tingu-1 location.
Since the time of the last report logging operations were finalised and a 7" liner run and cemented at a measured depth of 3,234 m. After running a completion tubing string and installing the Christmas Tree, the well was perforated across a 7 m interval in the Elevala Sandstone on 24 October and production testing operations commenced.