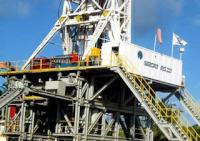 Gas deliveries have now commenced to the new transnational pipeline in Tanzania. Two wells are now producing and the remaining three wells will be put on production in the coming months. Initial production volumes will be used for commissioning purposes and to fill the pipeline.
Production rates are expected to increase to 70 mmscf/d by October 2015 and reach 80 mmscf/d by the end of 2015. Gas deliveries by TPDC for use by power and industrial companies are expected to commence in October. The Partners will receive payment at the end of each calendar month for sales volumes delivered during that month. Under the Gas Sales Agreement signed on 12 September 2014, the sale price has been set at US$3.00 per million BTU, or around US$3.07 per thousand cubic feet, rising in line with the US CPI industrial index.
The Partners have agreed payment security terms with TPDC, the buyer of the gas, and various other parties. The payment security provides the Partners with sufficient assurance that sales of natural gas will be settled in accordance with the agreed payment terms.