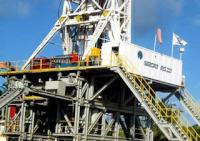 Wentworth Resources is about to begin production and sales from its key Tanzanian gas development, Mnazi Bay. Production is expected to start by Q315, with the five successful wells drilled in the field expected to deliver 80mmcf/d in initial output, rising to a plateau rate of 130mmcf/d by 2016. Longer term, Wentworth expects to discover reserves to support continued growth in production from Mnazi Bay, along with further exploration, highlighting 1.5tcf in exploration potential across six prospects.
Gas sales to commence in Q315
Wentworth expects gas sales from Mnazi Bay (32% WI) to commence in Q315. The Mnazi Bay Concession joint venture partners are in the final stages of agreeing payment guarantees supporting the gas sales agreement signed with the buyer; state-owned Tanzania Petroleum Development Corporation (TPDC). Once agreed, physical production can start, with sales proceeds beginning a few months later.
Economics of power generation support growth
Once in production, the gas is to be transported from Mnazi Bay in the south of Tanzania to Dar es Salaam, the commercial capital, via the newly commissioned, government-funded $1.2bn 36' gas export line, owned and operated by TPDC. The primary purpose of the pipeline is to supply gas to the undersupplied domestic energy market in Tanzania and support plans for expansion of power generation within the next three to five years. The economics support the project, with electricity generated from natural gas costing 10c/kWh to produce vs power generation from diesel and other liquid fuels at c 50c/kWh.