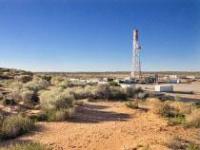 Beach Energy Ltd provides an update on the Nappamerri Trough Natural Gas program in PRLs 33-49 (ex-PEL 218) and ATP 855.
PRLs 33-49 (Beach 70% and operator, Chevron Exploration 1 Pty Ltd 30%)
The Boston-2 vertical well in PRL 37 was fracture stimulated in February 2015. This stimulation campaign proved to be the joint venture's most successful to date and demonstrated learnings acquired during the Stage 1 exploration phase. Eight stimulation stages were placed over a 10 day period, achieving a marked improvement in cost and operating efficiencies.
Although stimulation intervals were successfully placed, subsequent mechanical issues down-hole restricted the ability to clean the well bore. Minimal gas flowed to surface and consequently Boston-2 will be plugged and suspended.