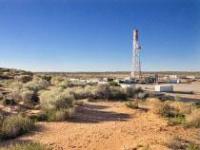 Beach Energy Ltd provides an update on the Nappamerri Trough Natural Gas program (NTNG) in ATP 855 and PRLs 33-49 (ex-PEL 218).
Fracture stimulation of Geoffrey-1 and Redland-1 in November 2014 completed the Stage 1 work program in Queensland. Upon the completion of fracture stimulation at Boston-2 (PRL 37), expected in early January 2015, the broader NTNG Stage 1 work program will be finished.
ATP 855 (Beach 46.9 percent and operator, Icon Energy Ltd 35.1 percent and Chevron Exploration 1 Pty Ltd 18 percent) The Etty-1 vertical well, located approximately 6.21 miles (10 kilometers) to the east of the successful Halifax-1 well, was fracture stimulated over four stages, one in the Daralingie Formation and three in the Toolachee Formation.