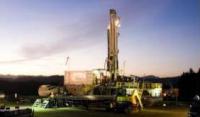 Comet Ridge Limited wishes to provide an operational update on the progress of the Mahalo 7 horizontal surface to in-seam well project.
As previously announced, due to the decrease in pump efficiency the production of water from the Mahalo 6 production well slowed, despite the speed of the pump being increased, the Joint Venture approved a workover of the well to replace the downhole pump, and return the well to production.
Comet Ridge was initially advised by the Operator (Santos QNT Pty Ltd) that the workover was scheduled to commence on 18 July 2015.
Due to operational and scheduling delays associated with the Rig that was scheduled to carry out the work, the Operator has advised that another Rig has been allocated to the programme in order to avoid further delays. The Operator has advised that the current expected commencement date for the workover is 27 July 2015.