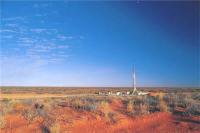 Cooper Energy Limited, 65 percent interest holder and Operator of VIC/L26, VIC/L27 and VIC/ L28 (Basker Manta Gummy or BMG Joint Venture) announced that the Cooper Energy BMG Business Case analysis has been completed with two key conclusions:
development of the Manta gas resource is technically feasible and a sound business opportunity; and
a subsea gas development of the Manta gas resource is the preferred option for a capital efficient, low operating cost project that can deliver gas within two years of final investment decision (FID)
The Business Case is subject to joint venture partner review and endorsement. Concurrent to this review, the BMG Joint Venture will progress planning for the potential Manta-3 appraisal well. The Business Case assessed gas resources at Manta to comprise a 2C Contingent Resource of 106 petajoules (PJ) of sales gas and 2.6 million barrels of condensate and a further 11 PJ of risked best estimate (P50) Prospective Resources.
It was concluded that these resources can be developed most economically via a 2 well subsea development with gas export to the Orbost Gas Plant. The Manta Gas Project has the potential to produce 23 PJ of gas per annum for supply to eastern Australian gas users, with additional revenue from the condensate production.