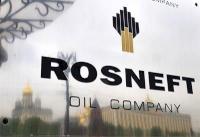 Within the St. Petersburg International Economic Forum Rosneft President, Chairman of the Management Board Igor Sechin and Alltech Group President Dmitry Bosov signed a Framework agreement of cooperation with regard to the project for the development of gas fields in the North of the Nenets Autonomous District.
The Framework agreement envisages above all the obligation of parties for the creation of a joint venture aimed at the development of the gas business in the Nenets Autonomous District, procedure and terms of the Parties' contributions to the joint venture and further financing of the project.
The Alltech Group will contribute to the joint venture the companies that hold licenses for the development of Korovinskoye and Kumzhinskoye gas condensate fields, which reserves by category C1+C2 constitutes around 160 bcm of gas. Rosneft group will receive a majority share in the joint venture.