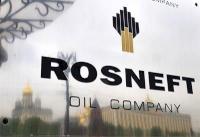 Rosneft completed acquisition of 100% share in Orenburg Drilling Company from VTB-Leasing Group.
Acquisition of Orenburg Drilling Company is the key aspect of the program aimed at the re-equipment of Rosneft's fleet of drilling units and implementation of the policy of the group for internal service share increase. Acquisition of Orenburg Drilling Company will provide most important regions of the Company's activities with drilling operations subject to maximum pricing efficiency.
'The Orenburg Drilling Company fleet of drilling units is one of the most modern in terms of technology and average age of the drilling units.