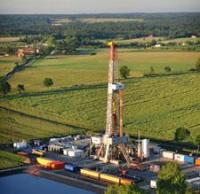 The Board of 3Legs is pleased to announce a subscription of 185,185,185 ordinary shares at a price of 0.27p per share raising gross proceeds of £500,000. The Company also announces the appointment of James (Jim) Mellon and Gregory (Greg) Bailey as Non-executive Directors of the Company and the appointment of Richard Armstrong, current Non-executive Director, as Non-executive Chairman with immediate effect.
Following the Subscription and Board appointments, the Directors will propose a resolution at the next Annual General Meeting to change the Company's investing policy to focus on the life sciences sector.
Jim Mellon is an investor with interests in several sectors. After leaving Oxford, where he studied Philosophy, Politics and Economics, he worked in Asia and the United States in two fund management companies, GT Management and Thornton Management (Asia) Limited, before establishing his own business in 1991.