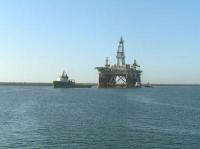 3Legs Resources plc, an independent oil and gas group focusing on the exploration and development of unconventional oil and gas resources in Poland, announces the following operations update.
Operations update
Drilling, casing and cementing of Lublewo LEP-1ST1H lateral well
Further to our operations update on 18 March, drilling of the Lublewo LEP-1ST1H lateral well, the third and final well in our 2013/14 drilling programme, commenced on 2 April 2014. The well has now been successfully drilled, cased and cemented, ready for a multi-stage stimulation and test in the third quarter. This is the third lateral well, and seventh well overall, which Lane Energy Poland, our joint venture with ConocoPhillips, has drilled on our western Baltic Basin concessions since 2010.