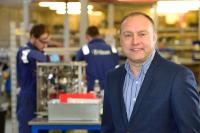 BGF (Business Growth Fund), the independent company established to help Britain's growing businesses, has made a £10m investment in energy-focused firm - 3sun Group, a specialist provider of products and services to the global energy industry.
Founded in 2007 by Graham Hacon, 3sun Group operates in the oil and gas onshore and offshore wind sectors. It is an established supplier of control panels for offshore oil and gas subsea and platform applications, whilst in the offshore wind sector it installs, inspects and maintains wind turbines.
3sun Group secured the funding following six years of consistent growth and is the first business based in the East of England to secure backing from BGF.