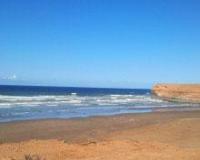 88 Energy Limited is pleased to provide the following drilling update.
Overview
Drilling recommenced in the 8.5' intermediate hole through the Brookian sequence from 8,773' on November 29 (AK time). The mid Cretaceous unconformity, a key subsurface marker, was intersected at 9,465', on prognosis. Geology in the Canning / Seabee Formations (Lower Brookian) has been characterised by predominantly fine grained siltstones and minor unconsolidated sandstones, interbedded with claystones. Multiple minor oil shows and elevated background gas (C1 - C5+) has been encountered throughout the interval.
At 0200 2nd December (AK time), a 110' interval (10,011' - 10,121') was encountered, yielding gas shows significantly above background. The interval is interpreted to be comprised of cemented siltstones interbedded with unconsolidated very fine to fine grained sandstones with abundant matrix. Oil shows with minor fluorescence and crush cut were also recorded. The interval appears to be predominantly tight with the shows likely associated with residual oil; however, a full petrophysical evaluation of all available log data will be undertaken at section TD.