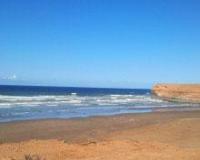 Amid growing industry activity in Alaska, 88 Energy has announced a clearly defined exploration programme for its core North Slope project, Icewine. In three phases to be completed by mid-2016, the group aims to drill two wells and undertake a significant 3D seismic survey to test the potentially liquids-rich shale horizon, 'HRZ'.
We believe the company is able to meet the capital commitments of this programme (significantly reduced due to Alaskan exploration rebates) from a mixture of bank debt and proceeds from the share placing (A$12m) announced in July.
Project Icewine: Work programme clearly defined
88 Energy has set out a clearly defined exploration strategy for its Alaskan North Slope acreage, project Icewine. The group plans a vertical well in Q415 to core and log the potentially liquids-rich 'HRZ' shale interval.