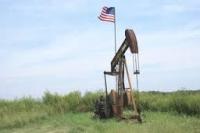 Abilene Oil and Gas Limited is pleased to provide a further updates on initial production rates at the Company's Central Kansas Uplift Project.
The Company has been advised by the joint venture operator, CMX Inc., that the second well, the Woelk #1-19 well, has produced an average over the first 30 days of production of 33 Barrels of Oil Per Day.
The rates quoted are initial rates and therefore subject to change as production potential is established.