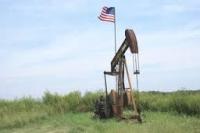 Abilene Oil and Gas Limited says that following the successful Rights Issue, the Company has agreed to fund its share of the Lodestone Resources LLC second option to acquire further acreage and leases in the Central Kansas Uplift Project.
Abilene owns a 49% shareholding of the equity of Lodestone and has one of the three managers (i.e. Directors) of that entity.
The CKU project has been divided into three land packages, each of which is circa 5,000 acres each. The first land package had 3D seismic completed on the acreage and the Company along with its joint venture partners have carried out extensive drilling to date with successful wells placed into production. 3D seismic has been planned on the second and third land packages.